About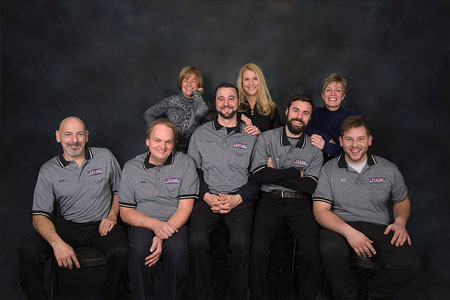 Maertin Heating and Cooling has been family owned and operated for decades, earning a solid reputation with our quality installation, personable service and trustworthy repairs. Your neighbors and your business associates have recommended us for years – because we are the better choice.
We serve a 10-mile radius of Mokena, to arrive at your home or business faster and solve your problem sooner. We provide same-day, 24-hour service and do the job correctly on the very first visit.
We are honored to meet the rigorous requirements and standards to earn the Customer Care Dealer distinction, because of our customer satisfaction survey ratio of at least 95%. We achieve this level of satisfaction through our stringent employment practices. Our technicians' service is the most important product we offer, so we are careful about who we hire and how our staff is trained. Our technicians undergo a thorough background check prior to their employment and then annually, with random drug and alcohol screenings required. Each technician must earn a minimum of 16 credit hours of continuing education annually.  We provide a one-year warranty on all parts and labor.
You'll like our upfront pricing, providing you with a complete picture of the problem and the cost of its solution before work ever begins. Our technicians are not paid a commission to sell parts or services, so you can trust that all recommendations are based on taking care of your problem, providing the best solution for you.
Maertin Heating and Cooling is a member of the Mokena, Frankfort and New Lenox Chambers of Commerce and Three Rivers Manufacturers Safety Association demonstrating the commitment we have to personal excellence and to our community.
With the higher standards of quality we set for ourselves – and meet everyday – we deliver better quality products, service and repair to our customers, whether residential or commercial.
We are the better choice.